I had a private tour of the construction progress at Yerba Buena Island, as well as a preview of the towers to come that recently began construction on Treasure Island. I am happy to report things are happening over on Treasure Island and Yerba Buena Island, and they are happening quickly.
For example, Treasure Island's first high-rise tower is underway with 8,000 homes planned for this new S.F. neighborhood. It is pretty impressive to visit the site of the future skyscraper designed for Treasure Island (see photo).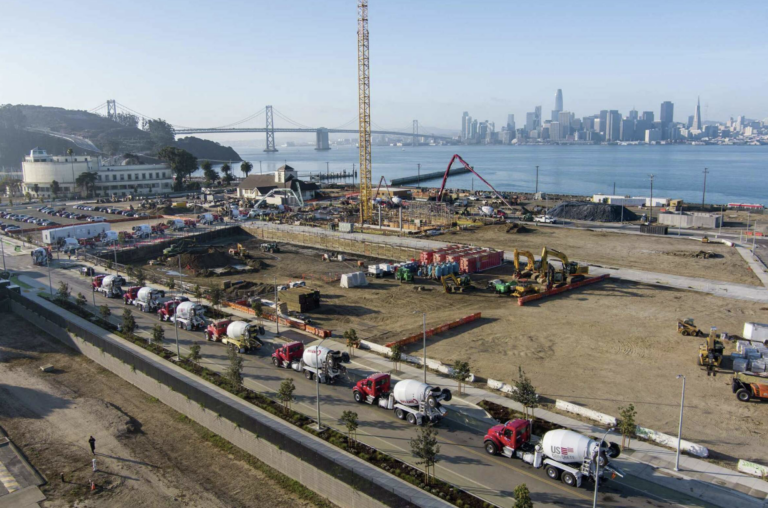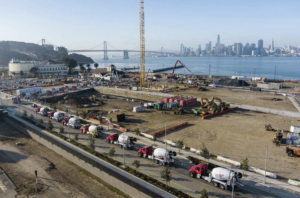 More housing is under construction on Treasure Island than anywhere in the Bay Area, and it really seems like Treasure Island has been able to move forward at a time when so many big developments are stalled. The developers even went so far as to consider usual wind patterns and to angle the buildings and the grid to avoid creating overly blowy streets.
For Bay Area residents who have been hearing about the redevelopment of Treasure Island for two decades — with little progress to show for it — it is easy to be somewhat skeptical about whether the project is actually happening. But a visit to the island leaves no doubt: The 400-acre former military base is teeming with activity.
Between Treasure Island and Yerba Buena Island, five projects are under construction and two are completed. When the $6 billion megaproject is complete — likely by 2036 — it will have 8,000 homes, 300,000 square feet of retail, 500 hotel rooms, and 300 acres of open space.
There are now 975 housing units that have either been completed or are under construction. On a typical day, some 800 construction workers are on the job sites. New parks are taking shape on both the flats of Treasure Island and the hilltop of Yerba Buena Island, where the Rocks Dog Park is slated to open next year, along with Signal Point Park and Infinity Park.
In addition to Tidal House, work is under way on the 71-unit affordable Star View Court, the 178-unit Hawkins apartment complex, and the 148-unit condo development Portico. An additional 37 flats and townhomes are also under construction on Yerba Buena Island, the rocky island connected to Treasure Island.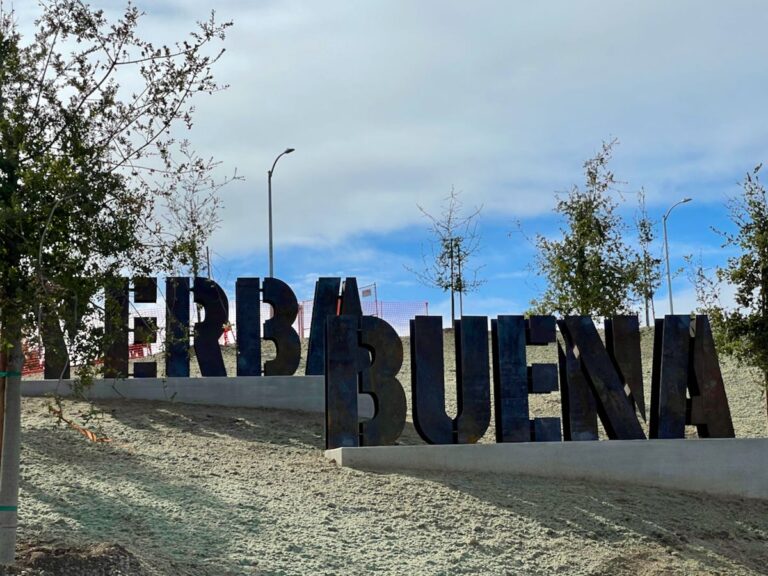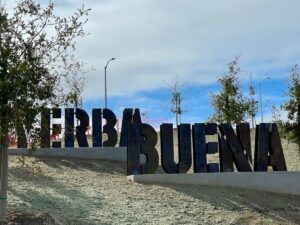 Already completed are the 105-unit affordable complex Maceo May and the 124-home Bristol on Yerba Buena.
Nearly half of the the $2.5 billion worth of infrastructure work has been completed. Four feet of soil have been added to the island — 2 million cubic yards — and the main road that skirts the western side of the island has been moved 300 feet back to create a buffer for storm surges. While the infrastructure work needed to prepare for the 1,500 units in the first phase is nearly done, workers are already using massive soil compactors to prepare the eastern part of the island for the next 1,500 homes.
Although not many of the existing structures were salvageable, an effort is being made to preserve what they can, including Pan Am's Treasure Island terminal, which welcomes visitors as they arrive by ferry. The island's historic chapel is being repurposed into a public space as well.
View all of the new Treasure Island and Yerba Buena housing, both available and in process here.