The History of Pride in San Francisco 
San Francisco is widely recognized as one of the most vibrant and inclusive cities in the world when it comes to celebrating LGBTQ+ rights and culture. The city's annual Pride Parade and Festival draw millions of visitors from around the globe, making it a key destination for anyone seeking an empowering and memorable experience. But how did San Francisco become such a significant hub for the LGBTQ+ community? Let's take a journey through the rich history of Pride in San Francisco.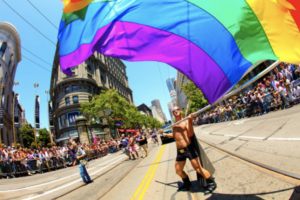 The origins of Pride in San Francisco can be traced back to the social and political climate of the 1960s. During this time, the LGBTQ+ community faced widespread discrimination and oppression, with many establishments refusing to serve openly gay patrons. However, in 1966, a pivotal moment occurred when San Francisco's own transgender activist, Jose Sarria, ran for a seat on the San Francisco Board of Supervisors. Although Sarria did not win the election, his campaign marked the first time an openly gay person had run for public office in the United States. Sarria's courageous step laid the groundwork for future LGBTQ+ activism in San Francisco.
A turning point came in 1970 when San Francisco hosted its first-ever Pride Parade. The parade was organized to commemorate the one-year anniversary of the Stonewall Riots in New York City, a series of spontaneous demonstrations by the LGBTQ+ community against a police raid. With the backdrop of this national movement, San Francisco's Pride Parade aimed to bring attention to the ongoing struggle for LGBTQ+ rights.
One of the most influential figures in the history of LGBTQ+ rights in San Francisco was Harvey Milk, the first openly gay elected official in California. Milk once said, "The fact is that more people have been slaughtered in the name of religion than for any other single reason. That, my friends, that is true perversion." His powerful words highlight the importance of Pride in challenging societal norms and fighting for justice and equality.
Over the years, the Pride Parade in San Francisco has grown into a world-renowned event, drawing participants and spectators from all walks of life. The parade features elaborate floats, colorful costumes, and exuberant marchers who proudly display their true selves. The festivities span over a weekend, culminating in a grand celebration of diversity, equality, and love.
San Francisco Pride has also become a platform for important social and political messages. In the 1980s, the parade shifted its focus to address the AIDS crisis, which was devastating the LGBTQ+ community. The event served as an opportunity to raise awareness, provide support, and foster unity in the face of adversity. Throughout the years, Pride has continued to evolve and adapt, championing various causes such as marriage equality, transgender rights, and intersectionality.
Our 2023 Pride Guide
Now, let's explore the exciting events and activities taking place in San Francisco during Pride Weekend in 2023: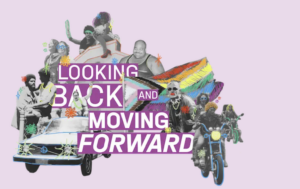 Pride Parade and Festival: Join millions of attendees on June 24th as Market Street comes alive with colorful floats, marching bands, and vibrant performers, followed by a two-day festival in Civic Center Plaza showcasing live music, food vendors, and community resources. (Time and Place: June 24th, Market Street; June 24th-25th, Civic Center Plaza; Website: www.sfpride.org)
Dyke March: Celebrate women-loving-women identities at the Dyke March, a grassroots event that welcomes people of all genders and sexualities, featuring a lively march through the Mission District followed by a vibrant gathering in Dolores Park. (Time and Place: June 23rd, Mission District; Website: www.sfdykemarch.org)
Trans March: Stand in solidarity with the transgender and non-binary community at the Trans March, a powerful event advocating for visibility, acceptance, and equality, with a rally in Dolores Park followed by a march through the city. (Time and Place: June 23rd, Dolores Park; Website: www.transmarch.org)
Pink Triangle Installation: Witness the iconic Pink Triangle installation on Twin Peaks, a symbol of LGBTQ+ resilience and remembrance, honoring the victims of oppression and discrimination, and celebrating the progress made in the fight for equality. (Time and Place: June 24th-25th, Twin Peaks; Website: www.thepinktriangle.com)
Pride at the SFMOMA: Immerse yourself in an exhibition celebrating LGBTQ+ art and culture at the San Francisco Museum of Modern Art, featuring a diverse range of works that explore identity, history, and activism. (Time and Place: June 23rd-25th, SFMOMA; Website: www.sfmoma.org)
Pride Run: Lace up your running shoes and participate in the Pride Run, a 5K race that winds through the heart of San Francisco, showcasing a vibrant display of community support and solidarity. (Time and Place: June 24th, Golden Gate Park; Website: www.sffr.org)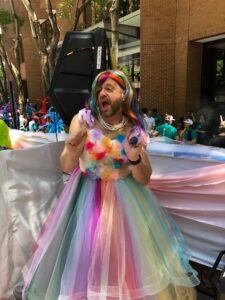 Queer Youth Space: Support and empower LGBTQ+ youth at the Queer Youth Space, a safe and inclusive gathering where young people can connect, express themselves, and find support through various workshops, performances, and activities. (Time and Place: June 24th-25th, Downtown San Francisco; Website: www.queeryouthspace.org)
Pride Comedy Night: Enjoy a night of laughter and entertainment at the Pride Comedy Night, featuring a lineup of talented LGBTQ+ comedians who use humor to challenge stereotypes and share unique perspectives on life, love, and identity. (Time and Place: June 23rd, Castro Theatre; Website: www.pridecomedy.com)
Queer Art Walk: Embark on a guided art tour through San Francisco's vibrant LGBTQ+ neighborhoods, exploring galleries, street art, and public installations that highlight queer history, culture, and artistic expression. (Time and Place: June 23rd, Castro District; Website: www.queerartwalk.org)
Pride Brunch: Indulge in a delicious Pride-themed brunch at one of San Francisco's many LGBTQ+-friendly restaurants, where you can savor delectable food while celebrating the spirit of Pride with friends and loved ones. (Time and Place: Various locations; Website: Check with individual restaurants for details)
As you can see, San Francisco offers a plethora of exciting and meaningful events during Pride Weekend in 2023. Whether you're a member of the LGBTQ+ community or an ally, these celebrations and activities provide an opportunity to come together, embrace diversity, and continue the fight for equality and acceptance. Join the festivities and be a part of the vibrant tapestry that is San Francisco Pride.