San Francisco Real Estate Market Trends
San Francisco's real estate market has always been one of the most geographically concentrated and quick-to-change in the United States, and housing trends for this small city by the sea are always intensely watched. 
While interest rates and attitudes change regularly, the demand for San Francisco homes in the city remains strong, while scarce supply and constraints on new development continue to keep prices high. San Francisco's real estate market is competitive and expensive, making it a challenging market for buyers to navigate.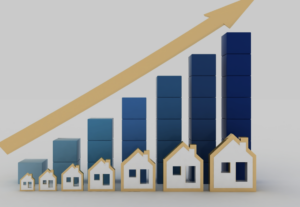 How much does an "Average San Francisco Home" cost?
There is no median home for sale, although the median price of homes for sale is often quoted.

There is no "average" home that exists or is for sale at any one time.
While many factors make real estate a unique market, home inventory is hard to precisely forecast, and the fact is that no two homes are the same, even if very similar. 
Several real estate market stats can help homebuyers determine what current market prices are for a San Francisco home. These market statistics include median sales price, price per square foot, and average % over/under of the asking price received.
Median Sales Price:
The median sales price is the price point where half the homes sold in the area are more expensive, and half are less expensive. It is a good way to get a sense of the overall cost of homes in a particular market.
Price per Square Foot:
The price per square foot is another data point that can help potential homebuyers determine the cost of a San Francisco home. It is calculated by dividing the sales price of a home by its total square footage. Price-per-square-foot comparisons are most useful when made between very similar properties, and less useful in neighborhoods with a diverse collection of home types, styles, ages, and sizes. In addition, tax records in SF are notoriously incorrect, making it challenging to come up with an accurate measurement for many homes. 
Average % over/under asking price received charts:
In a competitive real estate market like San Francisco, it is not uncommon for homes to sell above their asking price. However, if a home worth $1,000,000 is priced at $1 and sells for $1,000,000, what does a 1,000,000% over asking metric really mean? Underpriced homes skew the meaning of this data. 
Neighborhood comparison:
Each of the neighborhoods in San Francisco has unique selling points for available homes. Understanding the metrics in each neighborhood individually is the best way to understand the market there. While it isn't as simple as sales prices and square footage, it is the place to start. We have an easy way to access this information on our San Francisco neighborhood Market Stats pages.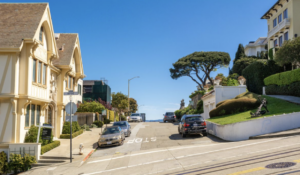 How many homes are for sale in San Francisco Real Estate Market?
While quantity does not equal quality, the number of homes for sale can give us insights into both supply and demand trends. As previously mentioned, the city's real estate market is notoriously competitive, and low inventory has been a significant challenge for home buyers. Our statistics look at MLS-listed homes, which our research shows typically covers about 90% of the homes for sale in SF at any given time, with the rest being new construction and off-MLS pocket/private listings. 
How long does it take to sell a San Francisco home?
Our San Francisco housing market stats will also help you understand how long it takes to sell a home in the city. Days on Market is measured from the day a home lists as active in the MLS until the day it is under contract with all buyer contingencies removed. In strong seller's markets, homes sell quickly and days on market will be low, often in the single digits. In strong buyer's markets, homes generally take much longer to sell giving buyers more time and choice. 
When it comes to San Francisco real estate, our housing market stats cover three fundamental real estate questions:
how much a home costs

how many homes are available, and

how long it takes to sell a home.