What do you do with your ADU? Until AB 1033, you lived in them or rented them. Unless they were already occupied by your in-laws, grandparents, or extended family or friends. Until now, accessory dwelling unit – aka efficiency flat, in-law unit, granny flat, or just plain ole ADU – occupancy has so far been limited to renters or guests in California. 
A 2023 law, Assembly Bill 1033, creates a pathway for California – and hopefully San Francisco – residents to buy and sell ADUs independently of the primary residence, generally as condominiums. AB 1033 was vaguely written and leaves enough room for interpretation that homeowners, builders, developers, and potential occupants and owners should be aware of CA AB 1033 and how it could impact their development, ownership, or sale of an ADU.
What is an Accessory Dwelling Unit (ADU)?
It's an additional housing unit that is self-contained, has its own entrance, and functions independently of the primary residence. We've got a great post that dives into the various ways you can add an ADU as an additional housing unit located on the same property as a primary residence. They come in various shapes, some of which include flats, garage conversions, and stand-alone structures. They are permitted under various programs in San Francisco, and as of 2023, there are three different programs (state/hybrid/local) for permitting their creation. No matter the shape, style, or paperwork… ADUs are self-contained living spaces equipped with all the necessary amenities, making them independent from the main house.
What is a Condo and How Does it Relate to ADUs?
A condominium is a privately owned individual home within a community of other homes. In general, the owner usually owns the interior of their condo from the "walls in" and has a joint ownership interest in the common/shared areas. Condominium refers to the property type, not the property style. 
If you were to add an ADU to an existing single-family home under this program, you would have the option to convert the ADU property type to a condominium, regardless of whether or not the home still looks like the original single-family home from the curb. As we understand it, creating a condo ADU means the primary dwelling related to it will also become a condo. 
What is AB 1033?
AB 1033, a 2023 law, says that a local agency may adopt a local ordinance to allow the separate conveyance of the primary dwelling unit and accessory dwelling unit or units as condominiums. It works in tandem with AB 976 which repealed the prohibition on owner occupancy in ADUs. It is not clear if AB1033 is retroactive and applies to existing ADUs that have been permitted in the past several years or if it only applies to ADUs created under programs after the passage of the law. 
Does San Francisco Participate in AB 1033?
As of November 2023, it does not. Under the new law, local governments need to opt into the ADU-as-condominium approach for it to be an option in their local area. Property owners in participating cities will be able to construct an ADU on their land and sell it separately, following the same rules that apply to condominiums. It gives homeowners more options for building on their property.
Do You Have Questions About AB 1033? We Got Answers
Can I condo convert an existing ADU in San Francisco?
Unclear. Nothing in AB 1033 requires this, and we don't see language that would prevent it.
Will rent control apply to my condo ADU?
Depending upon which program your ADU is entitled under, it may or may not be subject to rent control. Check with a local rent-control expert in your area. 
Can I use A condo ADU as a short-term rental like Airbnb?
No. All of the various programs expressly prohibit using newly created ADUs of any type/style for a short-term rental with any company or platform. 
Can I buy a condo ADU and then rent it as an investment property?
It's unclear and doesn't seem to be expressly prohibited as the law is currently written.  
Can an existing condo create a new condo ADU in an existing condo association? 
Without getting too meta about it all, the answer appears to be yes. However, the law clearly states that the legal docs required to make an ADU a condo can't be automatically created and recorded for a property already a condominium. Our reading suggests that this will require the amendment of the existing condo plan/map/docs with new plans/maps/docs that refer to the newly built condo ADU. 
Does it matter if you build a single family with an ADU or an ADU condo?
Yes. Lenders offer different financing options for single-family and condo homes. Lenders for condominium homes often have particular owner occupancy, reserve, budgeting, or other administrative requirements that will impact a property's eligibility for a particular loan program.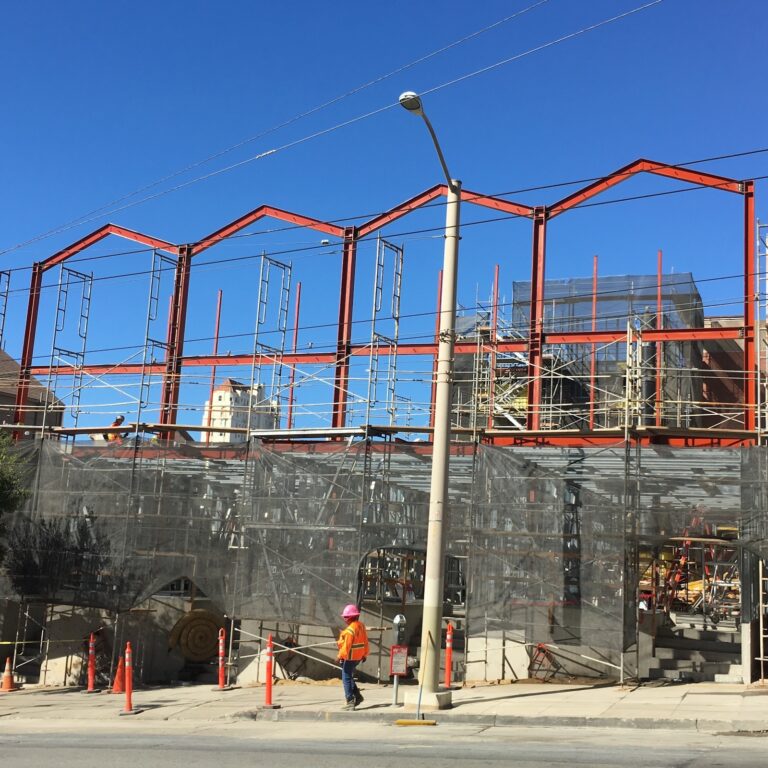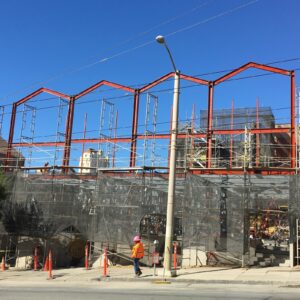 Can I do this on the down low? 
No. As with new condominiums, homeowners building ADUs must notify the local utilities, including water, sewer, gas, and electric, of the creation and separate conveyance of the unit. Each property will also have to form a homeowners association to assess dues to cover the cost of caring for the property's exterior and shared spaces, such as the driveway, a pool, or a common roof.
If you are converting a single family to a condominium under this program and a loan is currently secured against the property, conversion requires lender approval. Doing it without lender approval is a great way to accelerate your loan payment to due in full upon notice and potentially lose your existing property in foreclosure or another judicial/administrative action. 
Who should take advantage of AB 1033?
At this time, we suggest guinea pigs and gluttons for punishment. Until there is additional clarity about how the program will work in reality, it may make sense to take a wait-and-see approach. Will ADUs created through this process be sold to family members or close friends of the homeowner, or members of the general public in an arm's-length transaction? Will this law allow senior homeowners to age in place with the creation of a new income source from their existing home? 
While there are many great use cases, there is also a lot of uncertainty. 
Has this been tried anywhere else?
Yes. The sale of ADUs as condos is currently allowed in Seattle, Oregon, and Texas. If you are a real estate practitioner in one of these areas with experience in actually selling an ADU, we would love to talk to you about how it went and what to expect! 
What should you do right now?
Consult with a local planning and permitting expert to understand what the options and costs are for your particular property. Then reach out to us to talk about what current and projected values for rental and sale may be. Once you've had a chance to consult with a real estate and ADU professional, you should be able to make some informed decisions about how you want to ADU.
Looking For A Condo Home? Here are Some SF Condo Homes For Sale: