Twin Peaks is most known for, well, its peaks! The two peaks are known as Eureka (the northern peak, and the cause of many a theory about why the Borad of Realtors calls it Eureka Valley and not The Castro) and Noe (the southern peak). Twin Peaks Boulevard runs through and around them in a figure eight that is barricaded in half to separate vehicle and pedestrian traffic. Here are some facts about the neighborhood you may not know:
Cool Thing 1: Mission Blue Butterfly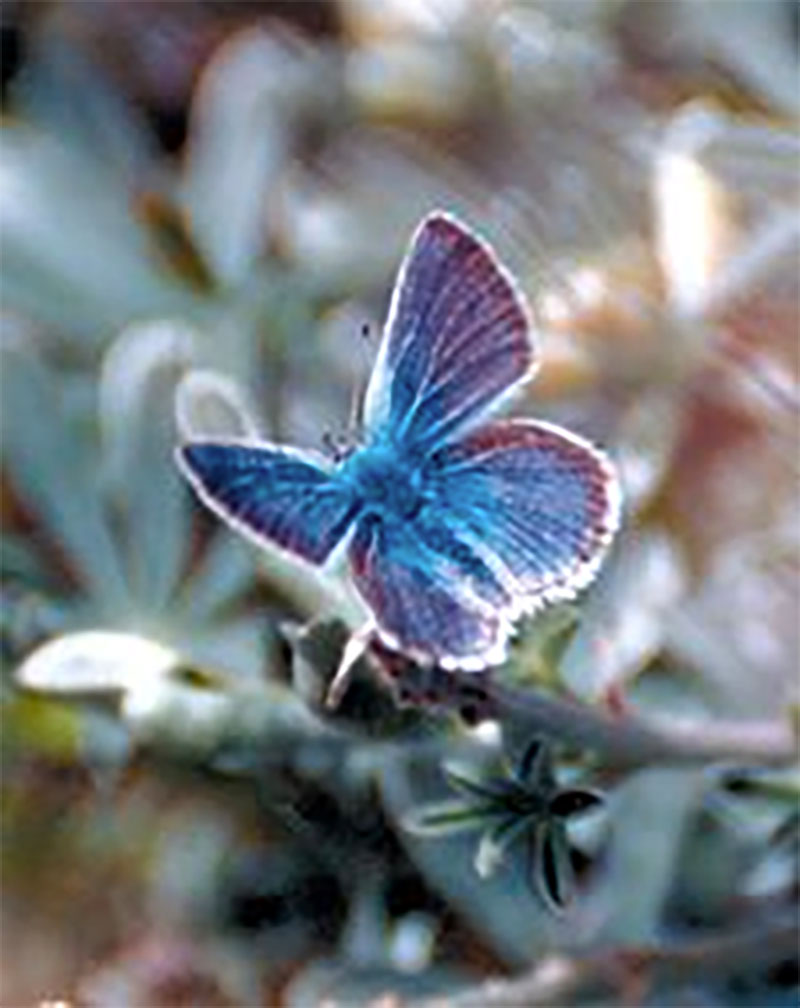 Twin Peaks is the native home for the Mission Blue Butterfly. This butterfly was placed on the endangered species list since 1976. The butterfly is very rare and has a limited habitat range that is rougly San Mateo, San Francisco and Marin counties. Teams of scientists have worked for over ten years to increase the population in Twin Peaks as it is a natural habitat. In 2009 they brought 22 pregnant female Mission Blue Butterflies to the peaks. Efforts to remove invasive plant species and ensure safe environments exist are still being made. Looking to spot one on a hike? The females are brown with some blue and the males are light blue all over.
Cool Thing 2: Fog!
Haha, forgive us the play on words. We couldn't resist. It is pretty well known that Twin Peaks is foggy. The peaks create a divide that pushes up the fog from the cool air over the Pacific Ocean. Neighborhoods on West side of the peaks like Midtown Terrace and Forest Knolls are typically more windy and foggy, as well as the east facing side of the peaks, Twin Peaks 'proper'. This creates a shadow of neighborhoods that lie to the east of Twin Peaks known for being sunnier and warmer, including The Castro, Noe Valley, The Mission, Mission Dolores and Duboce Triangle to name a few.
Cool Thing 3: Sutro Tower
The tall red and white tower on Mount Sutro is not actually a Japanese robot. Probably. It's Sutro Tower. Its name may be well known, but who knows the details of what it does? Sutro Tower is a radio and TV tower that is used by 11 TV stations, 4 FM radio stations, satellite and cable providers, and commercial wireless providers. Anyone who watches TV is benefiting from transmissions beaming off of Sutro Tower (even digital and satellite subscribers).
Sutro Tower stands 977 feet high, is built into 15 million pounds of cement, and contains 3.5 million pounds of steel. Don't worry, it is also inspected regularly for safety and was engineered to withstand earthquakes.
and… a bonus cool thing!
The geographic center of San Francisco is located in the neighborhood along Corbett Ave.
Condo Buildings to Consider