Chicken and waffles has become a very popular dish all across the country. You don't have to visit the south to find a great version of this deep fried tradition. Sheltering in place during a pandemic hasn't lessened anyone's desire for delicious comfort food. Here are a few of the Jackson Fuller team's favorite spots in San Francisco for chicken and waffles with pick-up or take-out service in The Bay Area. Get your best southern appetite ready, and put on those draw string pants, because here are our favorite places in the Bay serving up delicious fried chicken and waffles!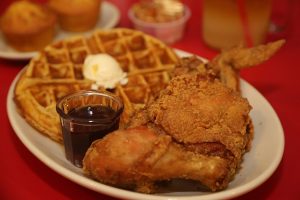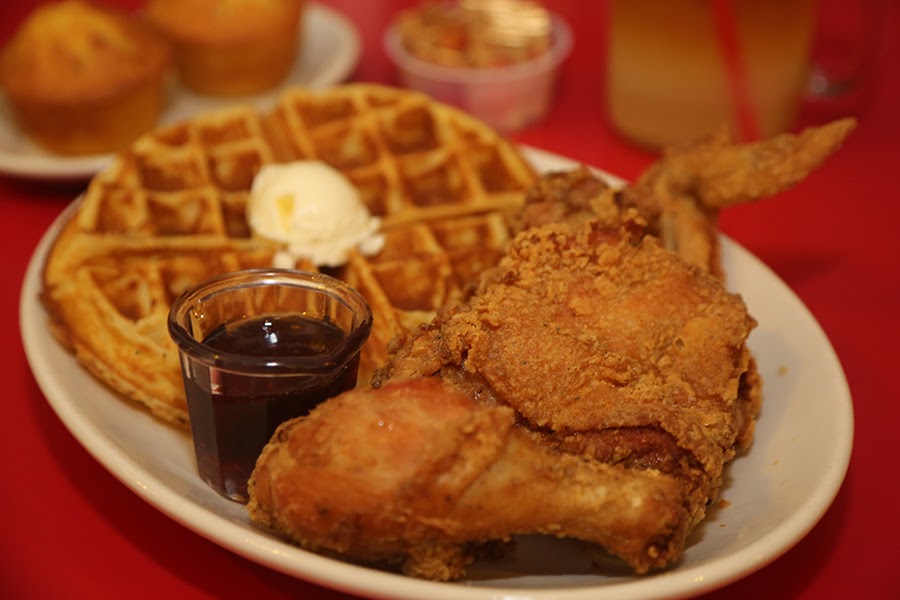 Keith's Chicken And Waffles
If you want to feel like a true southerner then you have to go south of San Francisco, just south of the Excelsior into Daly City.  Keith, the owner and chef at Keith's Chicken and Waffles, is a born and bred Alabama man, and he serves fried chicken the way it's supposed to be. Family recipe of spices, and every order fresh from the fryer, makes the chicken unbelievably flavorful and juicy.
As, a true southerner, you won't get a small waffle here. All waffles are the size of a plate, and made to order with cinnamon, blueberries, and whatever you're fixin for. Add a side dish of collared greens, coleslaw, or their "Bomb" Mac & Cheese, and you will be transported right into an Alabama kitchen.
Located easily just off of Highway 280 and Junipero Serra Blvd, orders are available for take out, or delivery.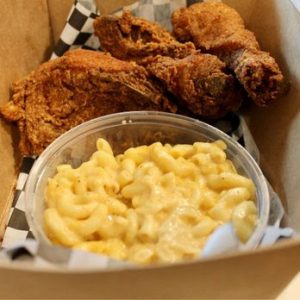 Auntie April's Chicken, Waffles and Soul Food Restaurant – San Francisco
Auntie April's in the Bayview wanted everybody to know they serve great chicken and waffles, so they put it right in the name of the restaurant. It's a fun restaurant with plenty to offer and one of the best chicken and waffles dishes you will find.
The dish includes a couple pieces of fried chicken with the perfect crunch you're after. The waffles are buttery and you can choose from buckwheat, original or cinnamon. The best part, this dish is just $9, which is a complete steal.
You can even pair your chicken and waffles with a sweet tea and a piece of pecan pie to really feel like you're in the south!
Hard Knox Cafe
Need some deep southern frying to perk up your day? Well, look no further than Hard Knox Cafe in the Inner Richmond, which gives you a variety of ways to have it! Fried Chicken, Spicy Fried Chicken, or in combination with your waffles as a Chicken and Waffle dish.  You can also get other southern fried favorites like, Chicken Fried Steak, and Chicken Fried Catfish.
There's more frying to be done, with fried pork chops, fried red snapper, fried chicken pot pie, catfish and shrimp po-boys, and sweet potato fries. Don't worry, they have lots of gravy, coleslaw, candied yams, and collared greens to go with your trip down deep fryer lane. Of course, they serve some delicious Belgian waffles to go with it, because they love Chicken and Waffles just as much as you do.
Orders are available for take-out or pick-up, and they have a great website to make it easy for online delivery!