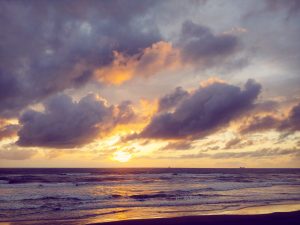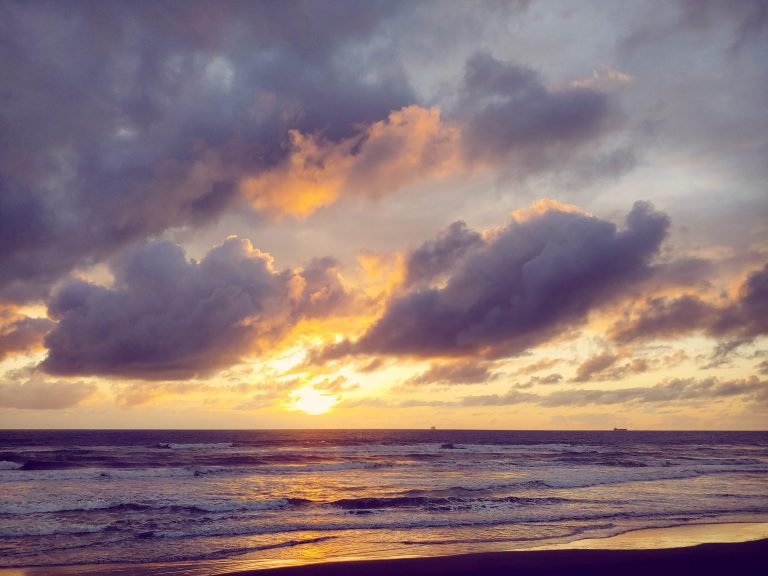 The Bay Area is full of great beaches and there's always a new one to discover if you're new to the area. Whether you prefer the white-sandy beaches or you want a great place to surf, there are plenty to choose from. Here's a look at some of the top beaches found all throughout the Bay Area.
Baker Beach – San Francisco
If you're looking for some of the best views of the Golden Gate Bridge, this is the beach for you. It faces the bridge and offers great views, along with plenty more. It's more protected from winds and waves than many of the other area beaches. While the waves maybe large, the rip current and undertow don't allow for safe swimming here. However, the beach is great for sunbathing and picnicking. If you want to live close, Sea Cliff is a convenient neighborhood.
Sharp Park Beach – Pacifica
A great place for fishing, this Peninsula beach is a top destination in Pacifica. It's found just 15 minutes from downtown San Francisco and the sand is actually black. You can enjoy the pier or take part in some of the best fishing in the area at Sharp Park Beach.
Ocean Beach – San Francisco
Maybe the most popular beach in all of the Bay Area, Ocean Beach is located at the end of the Richmond and Sunset neighborhoods and is great for just about anybody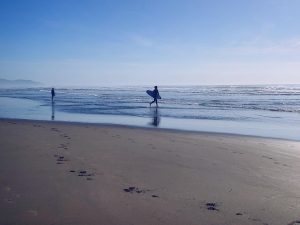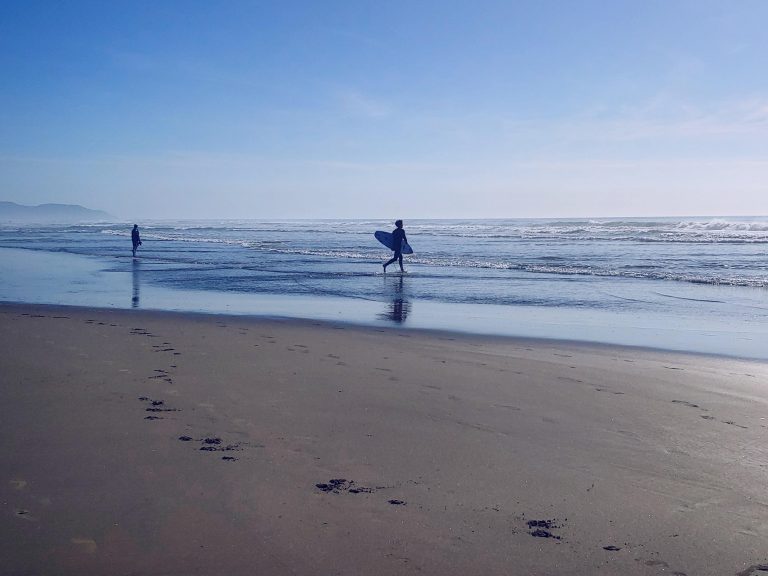 looking to enjoy a beach. It can get rather crowded during the sunny months of the fall and the winter with beach fires and plenty of crowds enjoying the views. Those looking to surf will enjoy Ocean Beach, but it's not for beginners.
Linda Mar Beach – Pacifica
Also known as Pacifica State Beach, Linda Mar Beach offers one of the top places to learn how to surf in the area. It's a year-round spot for enjoying whales, surfing, picnicking and dog-walking. Many beginners find great surf classes here.
Heart's Desire Beach – Marin
Known as one of the top beaches for families, it's a calm place to enjoy swimming and wading. The water is often warmer than the ocean and many will be found here enjoying the water by kayak, canoe or paddle-board. The beach also offers picnic areas, charcoal grills and restrooms.
Main Beach – Santa Cruz
A beach known mainly for the Santa Cruz Beach Boardwalk, this is the place for beachside entertainment in the Bay Area. It looks like it came right out of a movie with the roller coaster, carnival games, roller skating and the shops found throughout the area. Free movies are offered in the summer and many events are held here.
Robert W. Crown Memorial State Beach – Alameda
A great spot for swimming with warmer waters than many of the others, Crown Memorial is one of the best beaches in the summer. It offers picnic areas, grills and a great place to enjoy kayaking, rafting or sailboarding.
The Bay Area is home to a number of great beaches. Try all of these options and you're sure to find your new favorite beach near San Francisco