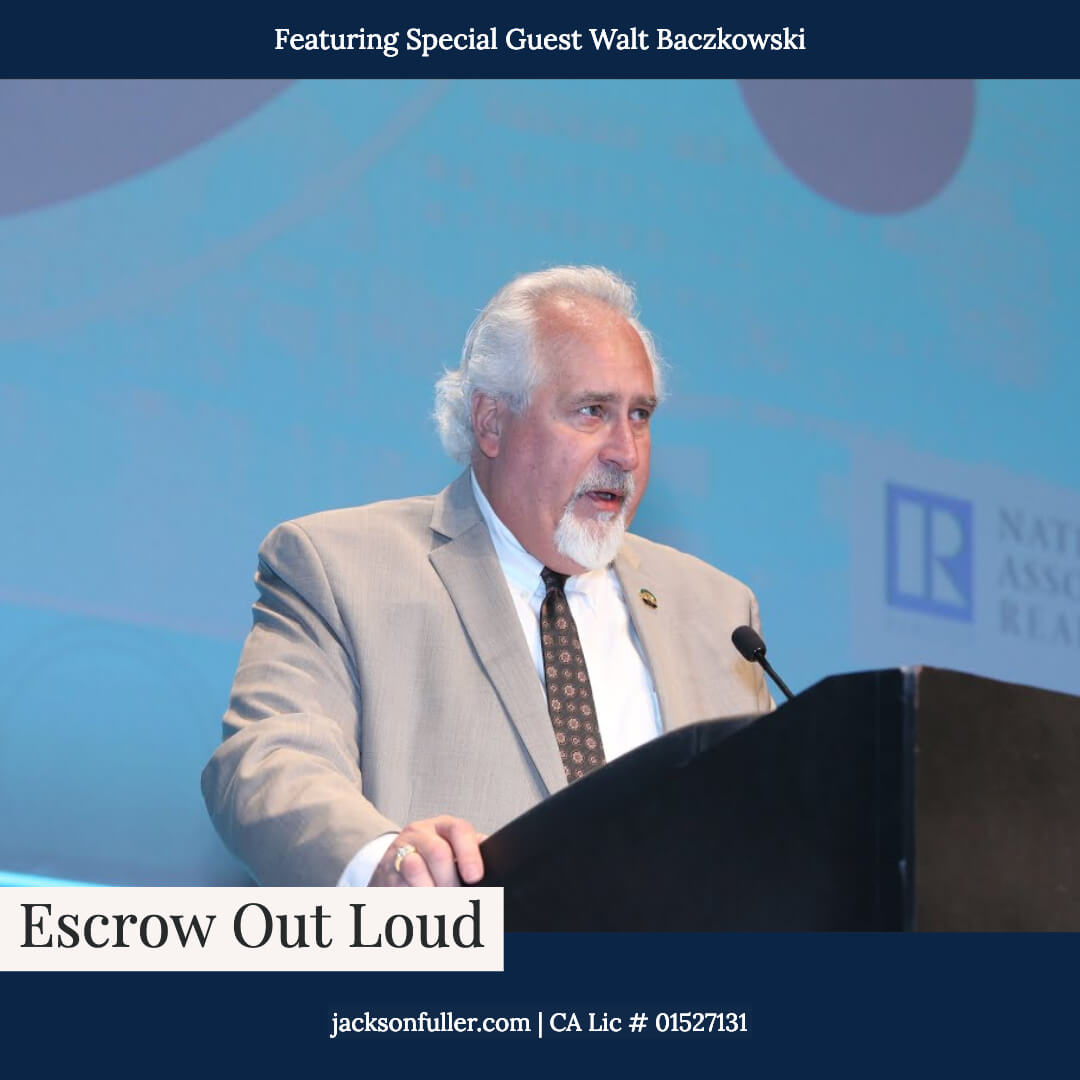 During my year as 2017 President for the San Franisco Association of Realtors, I got to meet and work with some incredibly smart, talented, and accomplished individuals. I'm thrilled to have one of them, Walt Baczkowski, the CEO of the San Francisco Association of Realtors, join me as a guest on my podcast this week.
We start off talking about San Francisco before moving on to what association's do for consumers and finally ending up with a really thoughtful dive into what the future of real estate may look like.
Summary
[00:21] Walt Baczkowski has an impressive background, including being the recipient of the SFAR's prestigious William Magel Award, recognizing a lifetime of outstanding leadership and contributions to the real estate industry. We are very excited to have him here today! [01:06] Having lived so many different places before coming to San Francisco Walt shares the most unexpected thing he encountered about SF and talks about some of his favorite neighborhoods. [04:15] There are a lot of interesting individuals in SF but Walt shares why Mayor Ed Lee was one of the most interesting people he met and spent time with. [05:48] Arguably, there are many areas of real estate in SF that could benefit from law changes. Walt believes that the area in most desperate need of a total revamp, however is the planning process. [07:45] What, exactly, does an association do? [09:30] Peskin's proposed legislation to penalize and prevent homeowners who want to remodel or repair their home comes up…. [14:23] Walt's dad was an Association Executive for a Realtor association, and real estate has been a part of Walt's life as far as he can remember. In fact, in the 104 years that the National Association of Realtors has been around, a Baczkowski has run a local board for 54 of those years! So… how has real estate changed over the years? [18:37] We already mentioned the William Magel Award Walt received in the 2018; and this is just one of the numerous honors he has received over the years. Walt has a well deserved reputation for being a visionary and leader in the industry. We discuss some things he has worked on over the years and where he believes things are going in the future.
Listen for the details, but Walt makes a convincing case for industry changes driven by consumer demand for speed, convenience and choice; companies will need to look at how they can provide that to clients to be successful.