Sherwood Forest is most well known for one thing: being the smallest neighborhood in San Francisco. You may also know it for its name being associated with the legend of Robin Hood. You may even know that it used to carry the nickname "Pill Hill" due to the sheer number of doctors who called it home. But here are three cool things about the neighborhood that you may not know:
Cool Thing 1: Highest Point In the City
At 928 ft. Mount Davidson is the highest natural point within San Francisco city limits. From the summit, you will find stunning views of Twin Peaks and downtown. The view might be familiar as it was featured in the neo-noir action thriller Dirty Harry. You will also find a large cross at the summit memorializing victims in the Armenian genocide. Don't miss the many eucalyptus trees in the forest on your way up the mountain. There is a wide variety of paths to choose from for a day hike to the top, so even if you're a beginner there is a path to the top for you.
Cool Thing 2: Unique Architecture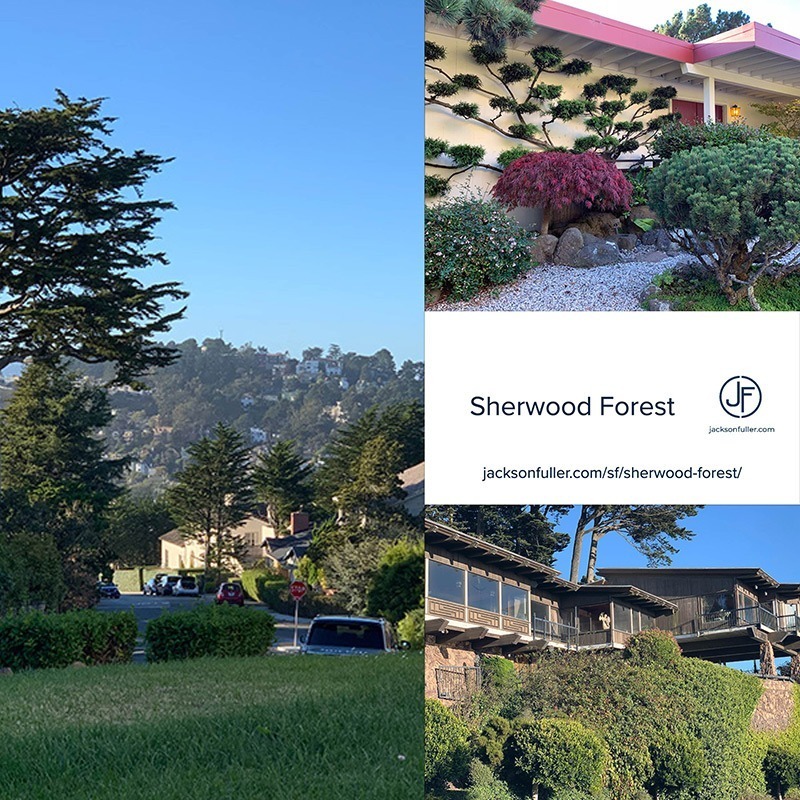 One of the most well-known architects, Timothy Pflueger, designed many of the early homes in this neighborhood. Pflueger is known for the Pacific Telephone Building, the Paramount Theater, the Castro and El Rey Theaters, and the Union Square Garage. His brother, Milton Pflueger, also designed homes in Sherwood Forest — but he moved into one on Robinhood Drive! The neighborhood is now known for its small size and spacious lots. Many of the homes designed by the Pflueger brothers designed were custom designs and have gorgeous ocean views.
Cool Thing 3: A Neighborhood Steeped in Tradition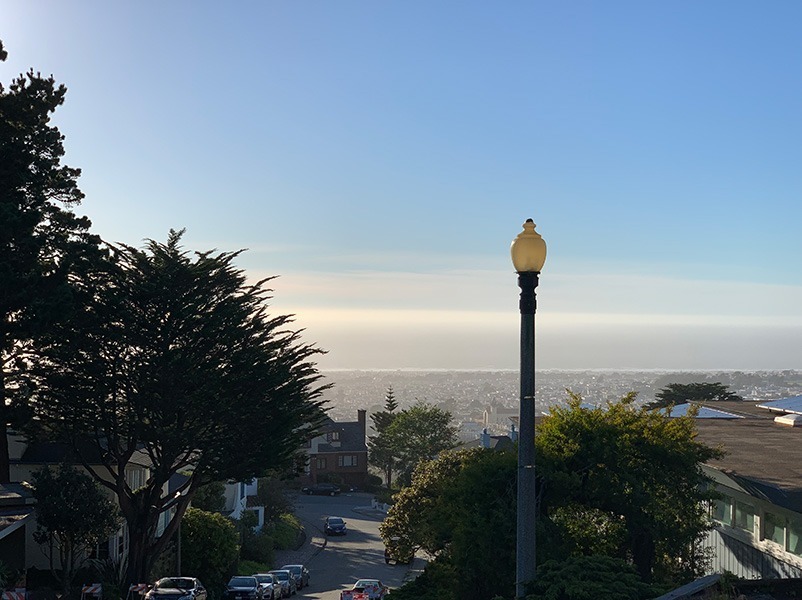 If you wander through this neighborhood on Christmas Eve you will find the streets lined with luminarias. Neighborhood lore is that Pulitzer Prize winning journalist Herb Caen got lost in this neighborhood during the holidays in the late 1980s. Herb Caen was most well known for his pop culture column in the San Francisco Chronicle that ran for over 60 years. It featured anecdotes, gossip, and event listings and was beloved by many in San Francisco. Ever since the evening he reported getting lost, the neighborhood has been lighting the way on December 24th to define a path.