Ingleside Terraces is a West of Twin Peaks neighborhood, and one of eight master-planned residence parks in San Francisco. Known for fully detached homes of generous square footage for the city on lots that are typically a little larger than what you find in San Francisco. The neighborhood is more than just grand homes on larger than average lots, though! Read on for some more fun facts and history about the cool things of Ingleside Terraces.
Cool Thing 1: 28 Foot Sundial

In 1913, when built, the neighborhood boasted the largest sundial in the country. It is made of marble and concrete and stands 28 feet tall. Its diameter is 33 feet and the Roman numerals for time-telling are roughly the size of a small child.  The dedication ceremony was quite an event — with 1,500 people present. Want to visit this landmark? Head to Ingleside Terraces, and turn off Ocean onto Victoria St. The Sundial is located on a traffic island and surrounded by neighborhood homes.
Cool Thing 2: First Automobile Race in California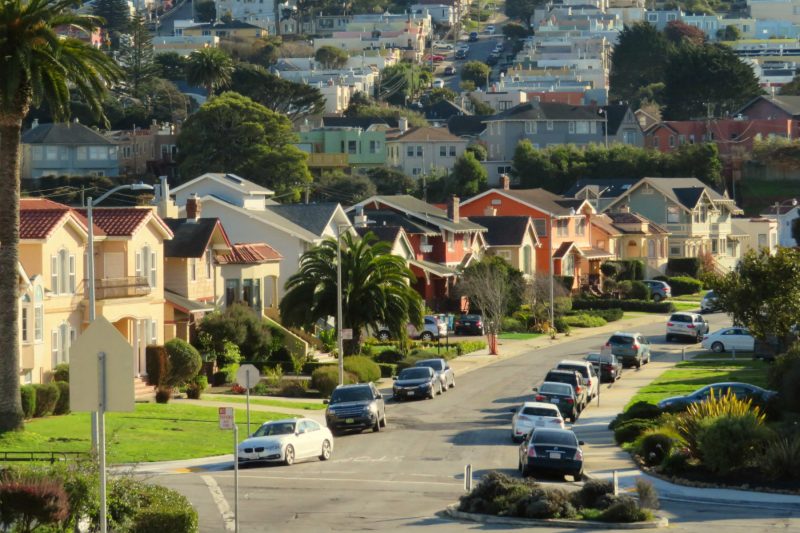 The Ingleside Racetrack finds its home in Ingleside Terraces. It officially opened in 1895 and featured horse racing. There was a crowd of over 8,000 for the inaugural race despite torrential rain! Four years later, the track closed due to laws banning wagering on races. However, it didn't last and when the track reopened, they made history in CA by hosting the first automobile race. All but one of the cars made it to the finish line. If you want to take a lap around the original track, just head over to Urbano Drive and take a spin (while respecting city speed limits).
Cool Thing 3: Where Gap, Inc. Began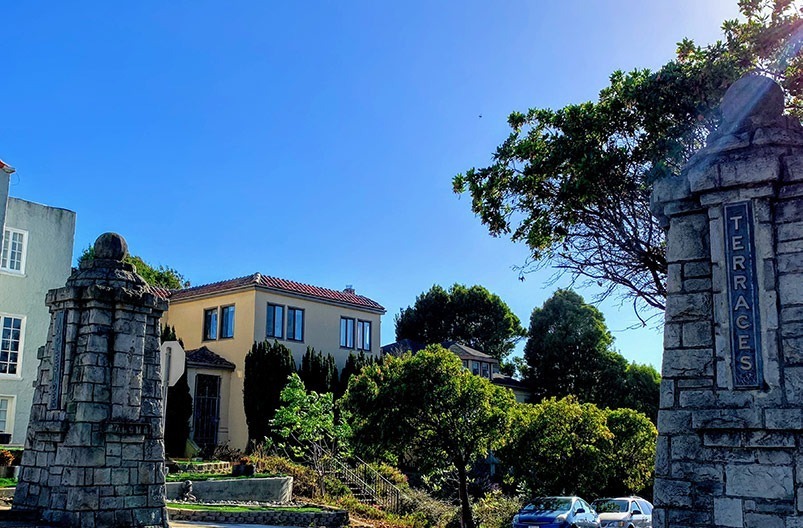 Today, Gap Inc. is one of the largest retailers in the United States with approximately 2,406 locations. The first location opened in 1969 across the street from Ingleside Terraces. The original Gap store was located on Ocean Avenue at Fairfield Way in the northwest corner of the El Rey theater. The original shop was a jeans and record store heavily influenced by the counter-culture of the era. Owners Doris and Don Fisher expanded this tiny, single store into an empire that includes Banana Republic, Old Navy, H&M, and Athleta. From its humble beginnings on Ocean Avenue, the Gap would expand to become a fashion and clothing empire.