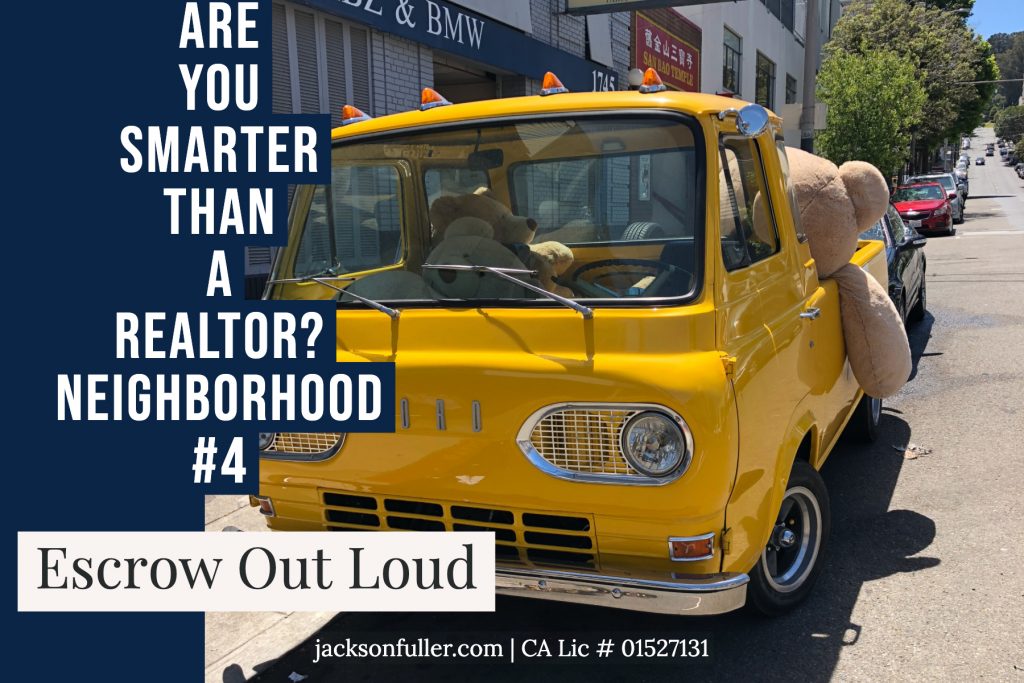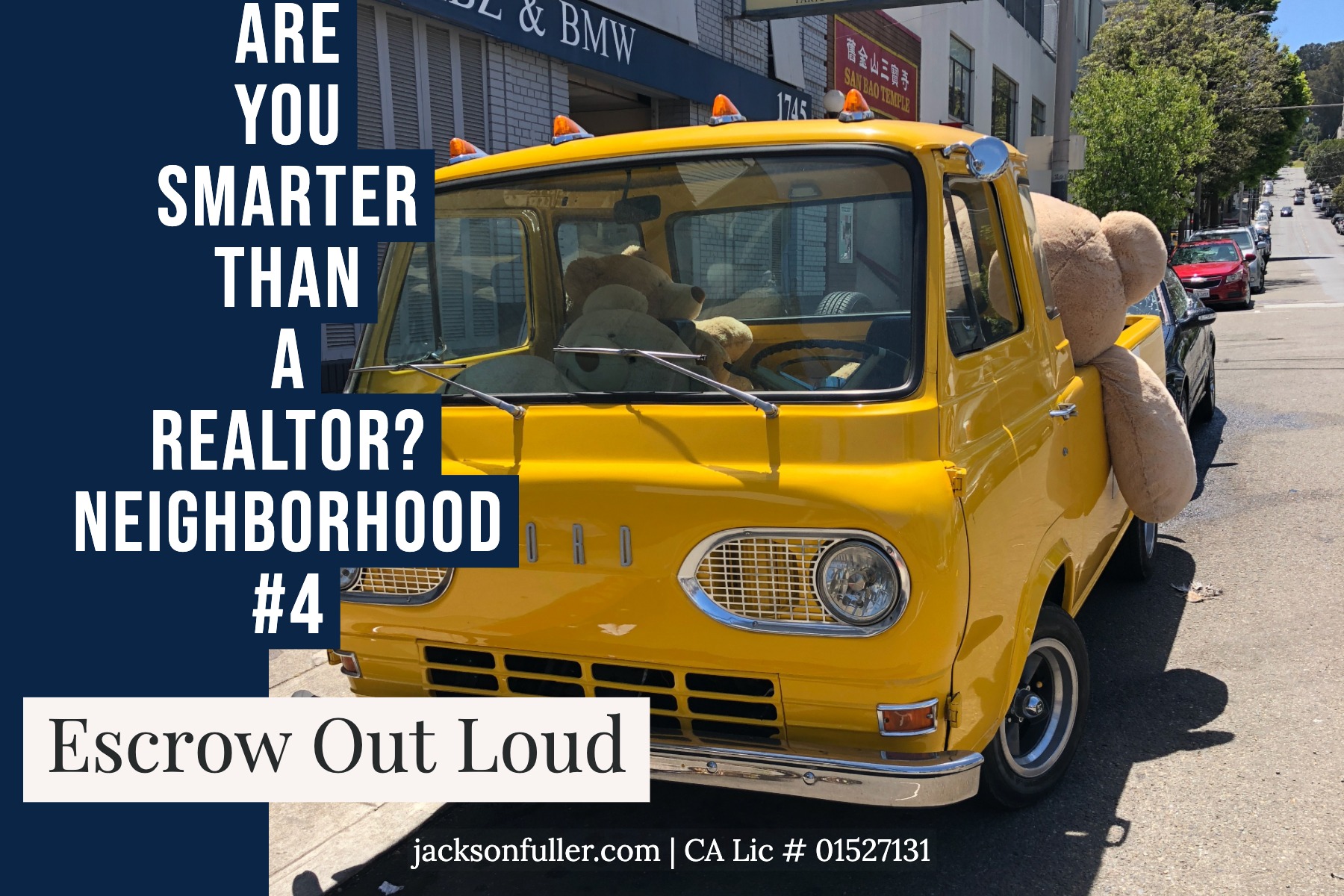 In today's episode of Escrow Out Loud, our San Francisco Real Estate podcast, we're back with another ten clues about a San Francisco neighborhood. Are you smarter than a Realtor? How many of these fascinating neighborhood facts did you already know? But first, here's the reveal on the neighborhood we were dropping clues about in Episode 80:
[00:37] 
Episode 80's neighborhood answer:
Dogpatch
[00:52] Clue 1: In celebration of Pride month, we stay on theme and for this round choose the original SF gay neighborhood (No, it's not The Castro).
[01:32] Clue 2: In 1962, the nation's first gay business association was founded in this neighborhood.
[02:05] Clue 3: The first official Pride parade in SF kicked off from this neighborhood in 1972 with 50,000 people in attendance.
[03:21] Clue 4: Besides gay bars and Pride parades, this neighborhood is home to a restaurant inside of an antique railcar, featured in the Bogart classic Dark Passage.
[03:23] Clue 5: To get to this neighborhood, approaching from the south you can walk a few blocks north-west from the Civic Center Station through the Tenderloin, or take the California street cable car to Van Ness.
[03:49] Clue 6: It has its own central commercial strip with a wide selection of independent shops and restaurants, home to Matt's favorite French restaurant in the city.
[05:13] Clue 7: Due to gentrification, there have been some notable closures of well known LGBT establishments over the last few years.
[06:40] Clue 8: Concerned citizens from this neighborhood founded an organization that provides comprehensive housing, healthcare, employment, and education services to homeless youth from ages 12 to 24.
[07:26] Clue 9: It is sometimes described as a "microhood". With just over 12,000 people within its borders, it also covers a relatively small area.
[08:23] Clue 10: This neighborhood's name consists of only two words. The first is for the major neighborhood street named after our eleventh president and the second word comes from the fact that it runs over an old stream bed at the bottom of a sloped valley.
Are you smarter than a Realtor? Tune in next week, when we reveal the answer to this weeks neighborhood!
Thank you for listening. If you enjoyed this episode leave us a review on your favorite platform, tell your friends and don't forget to join us again next week!