We have a great listing in Potrero Hill at 701 Minnesota. See the picture below and view the home here. http://www.701mn.com/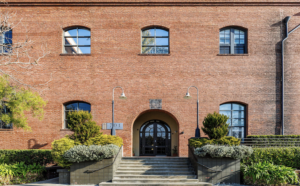 Are you considering a move to Potrero Hill in San Francisco? This vibrant and diverse neighborhood has a lot to offer.
Living in Potrero Hill, San Francisco is a great option for many people due to its close proximity to downtown and accessible public transportation. Potrero Hill is only a few miles away from downtown San Francisco, making it a great option for those who want to live close to the city's many attractions and amenities. Additionally, the neighborhood offers several options for public transportation, including buses, trolleys, and BART stations, making it easy to get around the city without having to drive. With its proximity to downtown and accessible public transportation, living in Potrero Hill is a great choice for those looking to enjoy all that San Francisco has to offer.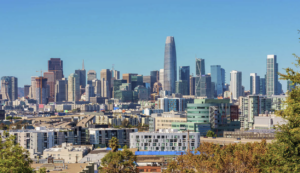 Potrero Hill has unique architecture, vibrant art, and culture scene. This area is famous for its iconic Victorian homes, and its vibrant array of street art, murals, and graffiti. There are many art galleries, restaurants, and cafes that offer a diverse range of cultural experiences. Additionally, this area is home to several festivals and events that celebrate the city's rich culture. With its unique architecture, vibrant art and culture scene, Potrero Hill is a great place to call home.
One of the major benefits of living in Potrero Hill, San Francisco is the wide variety of local restaurants, cafes, bars and shops. Potrero Hill is home to some of the best restaurants in the city, with a variety of cuisines ranging from Mexican and Mediterranean to American and Ethiopian.
Fine Italian cuisine gets a family-friendly makeover at this neighborhood favorite. Guests can choose from a wide range of Italian dishes including pasta, meat and seafood and order something the kids will enjoy from the eatery's pasta per bambino menu. The entire family will feel comfortable at this inviting restaurant that serves dinner every night, lunch during the week and brunch on the weekends.
Fans of classic French cuisine will find it at Chez Maman, which dishes out traditional French dishes that are rich and full of flavor thanks to the liberal use of decadent ingredients like butter and wine. This cozy restaurant only seats 10 people but does have additional seating at the bar, making it the kind of place guests should get to early if they want to ensure a seat. Their patience will be rewarded with hearty French fare and decadent desserts.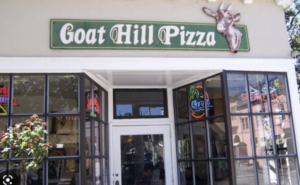 A local favorite since it opened in 1975, Goat Hill Pizza offers a budget-friendly Monday night all-you-can-eat special and is known for its savory sourdough crust and stunning views of the city. The restaurant uses a traditional baking method complete with a brick oven for rich and hearty pizzas adorned with a wide range of tantalizing toppings.
There are also plenty of cafes to choose from, offering a wide selection of coffee, tea, and snacks. The neighborhood also boasts plenty of bars and pubs, so you can grab a drink with friends or colleagues. Finally, the neighborhood is littered with unique shops and boutiques, so you can find something special for yourself or a loved one. With all of the culinary, alcoholic and shopping options in Potrero Hill, it's no wonder so many people choose to call it home.
One of the best aspects of living in Potrero Hill, San Francisco is its close proximity to Mission Bay and other tech hubs. Mission Bay is the home to some of the world's largest tech companies in the Bay Area, and it's conveniently located just a few minutes from Potrero Hill. This makes it easy for residents to take advantage of the many opportunities for career growth, networking, and other professional development opportunities that can be found in the tech industry. Additionally, the area also boasts a plethora of entertainment and dining options, making it a great place to live for anyone looking to take advantage of all that the vibrant city has to offer.
Want to understand the real estate market better? Check out the housing market trends for Potrero Hill.
Potrero Hill, San Francisco provides a variety of educational opportunities for its residents. Parents can choose from several excellent public school options, including the highly-regarded San Francisco Unified School District. In addition to public schools, there are also several private schools and preschools that serve the Potrero Hill community. In addition to traditional schooling, Potrero Hill is home to a variety of after-school enrichment programs, such as music and art classes, robotics and coding clubs, and sports teams. These programs provide a well-rounded education for children of all ages and interests.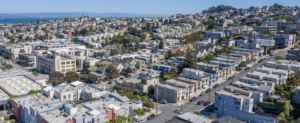 Living in Potrero Hill, San Francisco offers stunning views of the Bay and surrounding areas. Residents and visitors alike can enjoy the breathtaking views of the Bay from this vibrant neighborhood. From the top of Potrero Hill, one can see the Golden Gate Bridge and the Bay Bridge, both iconic symbols of San Francisco. As the sun sets, one can take in the beautiful San Francisco skyline, complete with its famous hills and stunning architecture. The views of the Bay provide a wonderful backdrop to the lively and vibrant atmosphere of Potrero Hill, making it a great place to live and visit.
In conclusion, living in Potrero Hill, San Francisco has its pros and cons, just like any other place. It offers a great sense of community and a variety of activities, with a vibrant nightlife and plenty of restaurants, shops, and entertainment. However, the cost of living is significantly higher than in many other areas of San Francisco and the country in general, and the public transportation is not always reliable. Ultimately, it comes down to personal preference and the individual's ability to afford the cost of living in Potrero Hill.