I'm quoted in a real estate article in the SF Chronicle today.
Here's an excerpt from the article:
"Bay Area home sales tumbled to their lowest level in five years last month, and prices hovered well below record territory, further evidence that the region's seemingly unstoppable housing boom may have peaked with the blistering market of 2005.
What remains to be seen is whether the new figures amount to a hiccup or the beginning of a prolonged slowdown.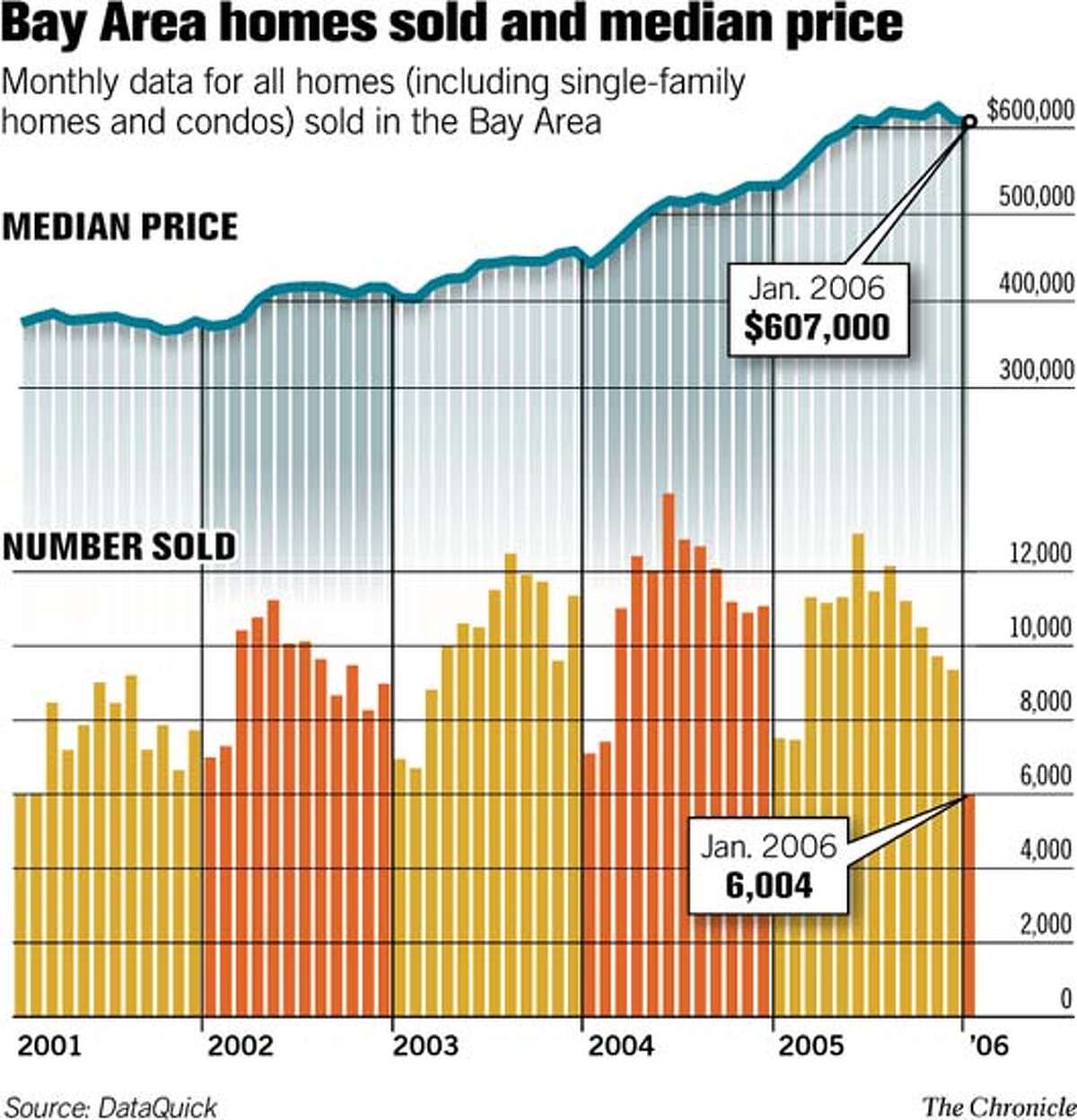 "The various scenarios are that the market takes a deep, deep downturn to reach an equilibrium or comes in for a soft landing," said DataQuick analyst John Karevoll, who noted that the first two months of the year are generally poor statistical gauges of the market's direction.
January's performance is the latest sign of a cool-off that began 10 months ago when sales counts began declining. Experts have attributed the loss of steam to higher interest rates, prices climbing beyond the reach of many consumers and the inevitable maturing of the decade-old housing boom.
Last month, nearly 36 percent fewer houses and condos sold in the nine-county region in January compared with December and 20 percent fewer compared with January 2005, real estate information firm DataQuick reported Thursday. The month's total was 6,004; it usually ranges between 4,000 and 7,500.
Prices, while still up notably on a year-to-year basis, fell below autumn peaks. The median for a single-family home stood at $628,000, up 13 percent from last January, but 4 percent under November's $656,000. The condo median hit $475,000, up from $410,000 last January but below the October record of $490,000."
and my quote:
"That new rubric was summed up earlier this week at a sales meeting at Zephyr Real Estate in San Francisco. Of the 25 sales, 12 properties went for above the asking prices, 9 went for the asking price and 4 sold for below.
"It's not last July where people were willing to pay $450,000 more (than the list price)," said agent Matt Fuller. "