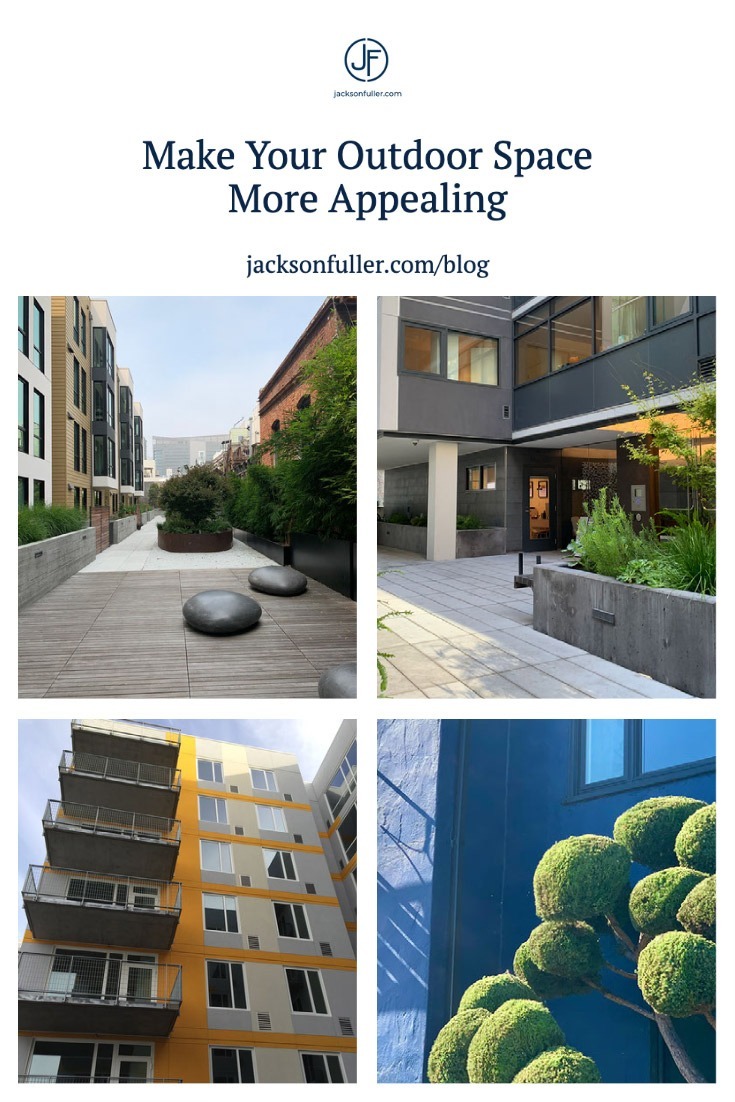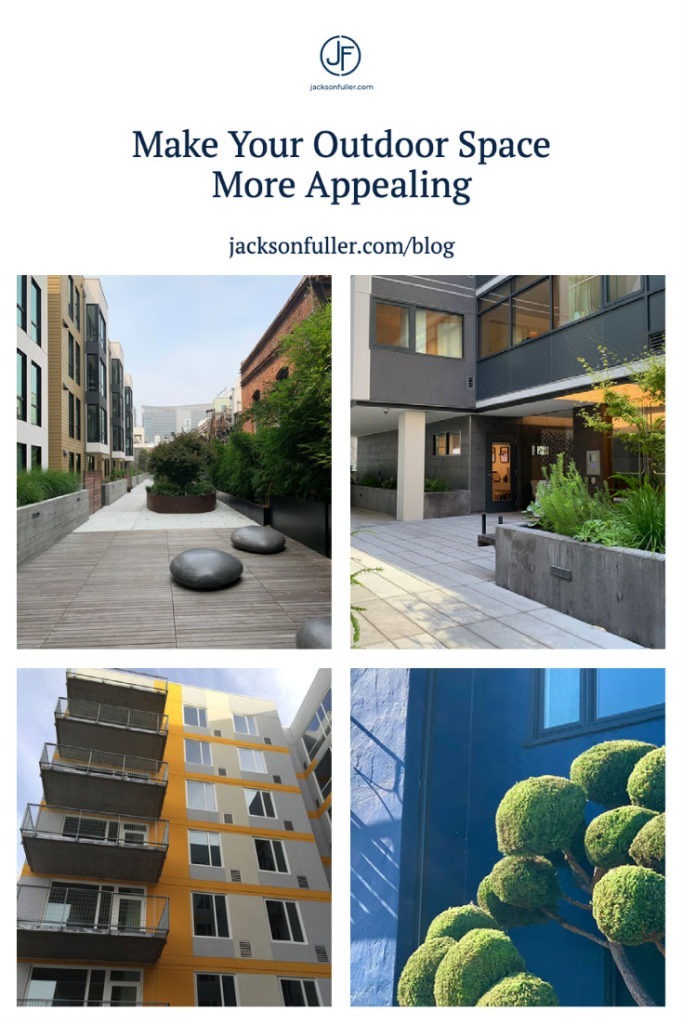 First impressions are very important in many situations including selling your home. When the exterior of your home looks great, it helps to draw potential buyers in to see the rest of your home. The National Association of Realtors stated that 63% of those viewing your home online will come to view it in person. Will they see an exterior that looks clean and beautiful or will they see what you tried to hide in your listing pictures?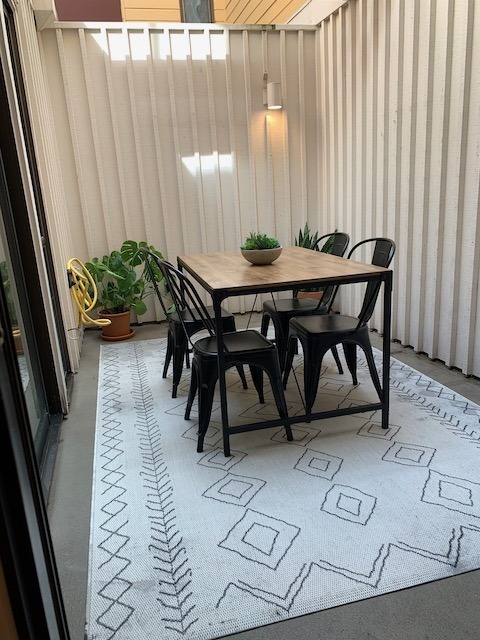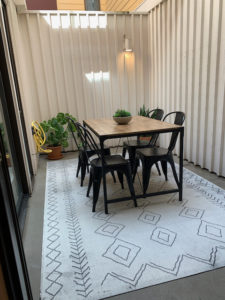 When you get ready to list your home for sale, you need to consider what buyers want. One of the most important things is to put your best foot forward with great outdoor space, of a condominium. Even your listing pictures online will benefit from upgrades to your front door stoop and balcony space. Here are some of the ways you can improve your home's look on the outside.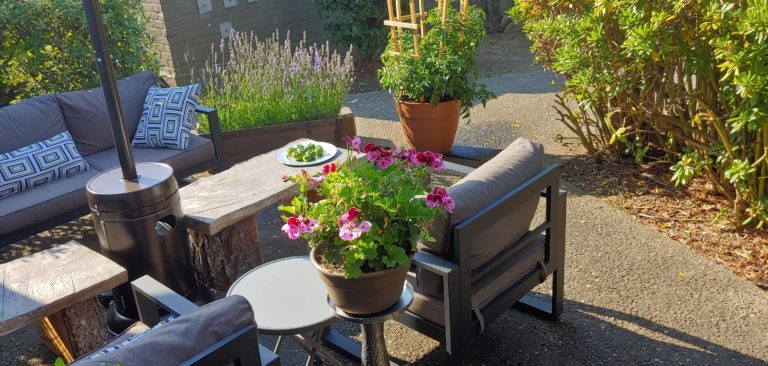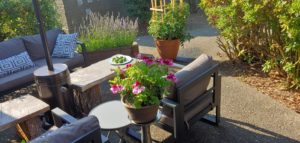 Look at Your Home Like a Buyer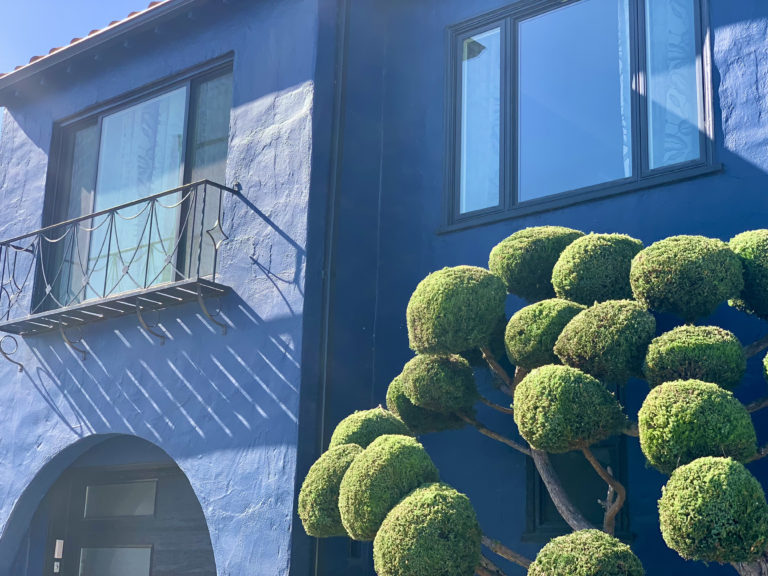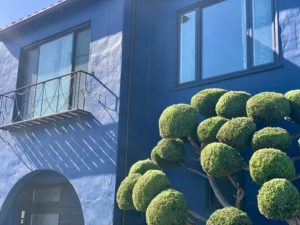 Start by looking at your home like you're a buyer. Walk around the outside and take notes. What looks like it's not right and what looks dirty? Even if you don't think you would notice something, as a buyer, if it seems off, address the issue before listing your home. Something as simple wiping scuff marks off the front door, or sweeping your front stoop can catch people's eye, even if they aren't looking for it. If your front door looks old and worn, replace it or add a new coat of paint. Before you list your home for sale, speak with a real estate agent to find out the best ways to make your home stand out. Then, take the time to clean, repair and adjust your front door or balcony space of your home for better appeal. By doing this before you take listing pictures, you'll have a better look online and offline.
Say Welcome with Style
Front doors are the gateway to an experience, and setting yourself apart before people walk across your threshold is a great way to start a good impression.  A welcome mat introduces your home to a potential buyer, just as saying "hello" does when greeting someone.  Your welcome mat should stylistically represent the style of your home in some way, while simultaneously give people the functional ability to wipe their feet before entering. However, if you want people to take their shoes off.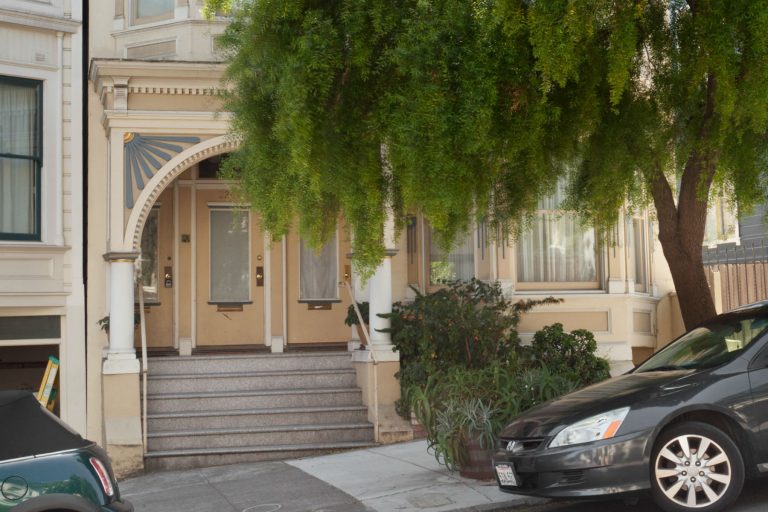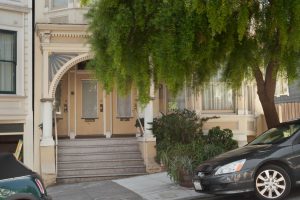 before entering, why not set a chair or small bench outside your door, for their comfort. All of this says as an owner, I care about my home, and your buyers will too when they're inside. However, don't stop there, because plants and flowers are always a good way to add some color and life to your front stoop or door.  Whether it's a simple low maintenance wreath, or a potted plant, or two, giving people the visual eye candy of flowers and plants, always puts people in a pleasant mood. The more you can elevate their mood going in, the more likely you are to have some more positive reviews inside.
Balcony Space Appeal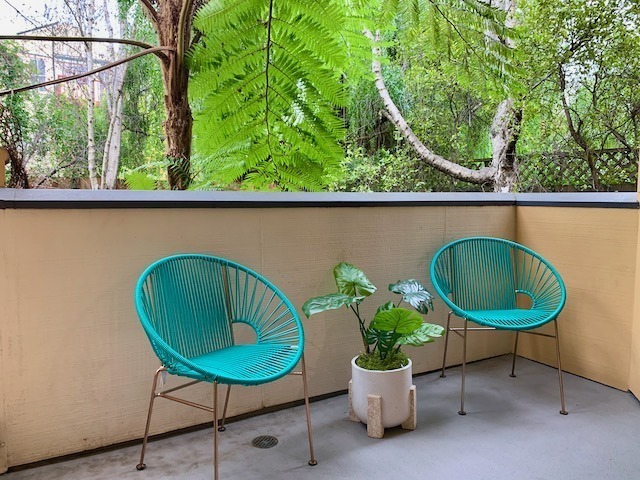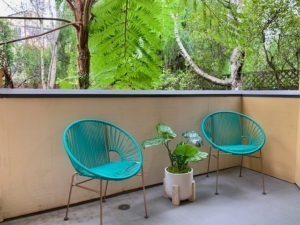 The main things you want to do to create a more appealing balcony, is start with cleaning and repairs. If your balcony railing has too many birds visiting, definitely take the time to clean it.  Add a fresh paint color if possible.  Having a small balcony can still become an asset if presented with care, so take the time to make sure no debris is left on the balcony, and that windows and doors to your balcony are clean.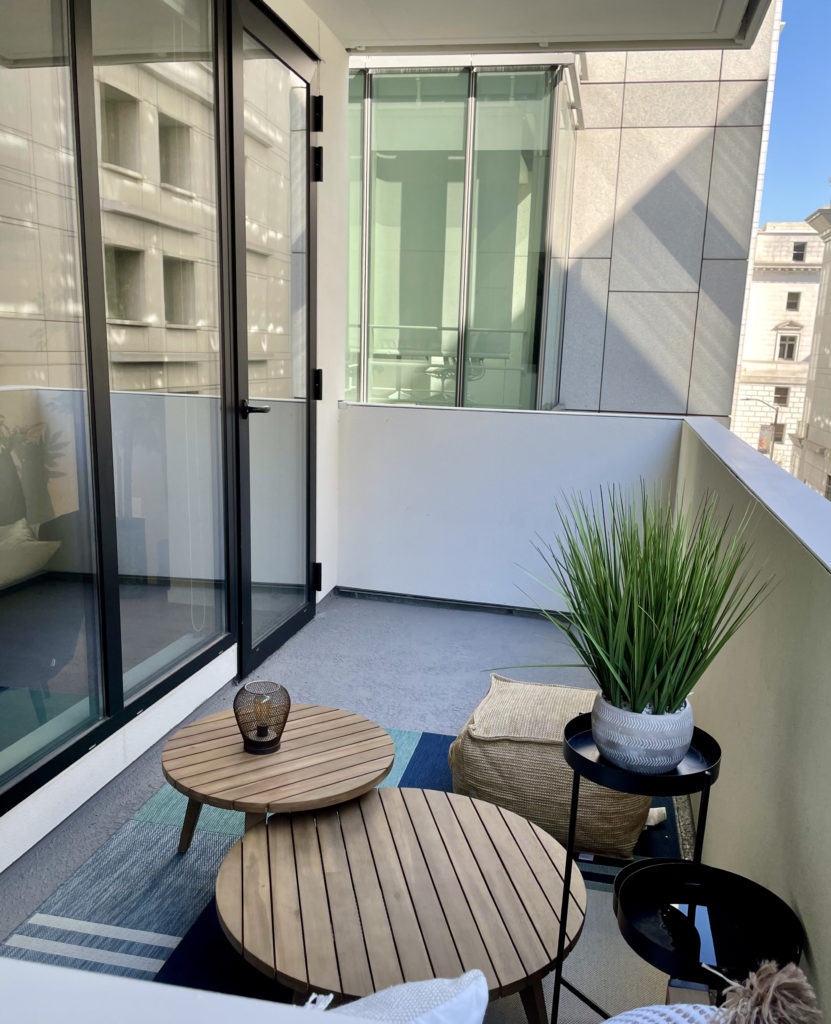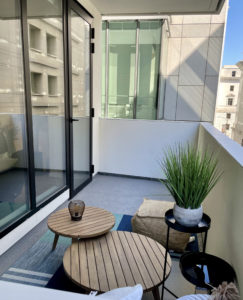 Space is at a premium when you have a postage size stamp balcony, and adding some greenery and color is difficult when trying to boost that outdoor vibe. A big solution is balcony/window planter boxes, with fillers, thrillers, and spillers.  It's the way to remember to use a combination of fillers such as grass or short leafy plants, thrillers being tall and colorful flowers, and spillers that are plants that overflow as they grow and grow down the front and sides of your planter box.  Make sure your planter box is fixed firmly to your balcony rail, as well as find plants that are low maintenance, and you'll enjoy the green view outside your windows, as much as your buyers will be drawn to it.
For extra points on your balcony, make it more comfortable.  Chairs with cushions are a good fix, as well as small decking tiles, that give a more cottage or house like feel to your balcony.  If you have the room, add a bistro table, so that buyers can immediately imagine themselves with a cup of coffee, or a glass of wine, relaxing and taking in the view.